Vanaha Organics & herbal
Ginger Vetiver Hair Mask
Regular price
Sale price
Rs. 640.00
Unit price
per
Sale
Sold out
The inspiration for this Ginger Vetiver Hair Masque came from a rather persistent Facebook advert for a similar product. It stalked me all over, pelting me with montages of women with stunning, shiny, voluminous hair and positively chiseled eyebrows. I did end up on their website, but needless to say I don't think the ad worked quite as planned. I went straight to the ingredients list to see what was up with their product, and then set off to make my own hair masque. This is what I came up with, and it's awesome.
I've included some lovely-for-hair things in our water phase. We've got two humectants—both sodium lactate and vegetable glycerin. Silk Protien  is both conditioning and detangling, meaning your hair will be all kinds of easy-to-manage when you're done with this mask. A touch of plant-sourced keratin helps add shine, reduce frizz, strengthen hair, and make our hair easier to style. I've rounded off the water phase with some powdered Ginger extract. and essential oil 
Our oil phase is mostly coconut oil—a rare oil that can actually penetrate the hair shaft! I've also included some silky cetyl alcohol, vitamin-rich argan oil, and glossy castor oil. BTMS-50 is both our emulsifier
My ginger Vetiver moss essential oil blend makes another appearance here, and I love it. As I sat with the masque in my hair the wonderful scent of spiced Vetiver moss was floating around my head and I was just in heaven. Yum! You can use something else if you prefer, but if you love warm, deep, mysterious scents, do yourself a favour and get some Vetiver  moss absolute!
Share Ginger Vetiver Hair Mask
Shipping

4-5 days for normal shipping , For any custom product it takes 10 days
Return policy

Return within 3 days of receiving without open the product.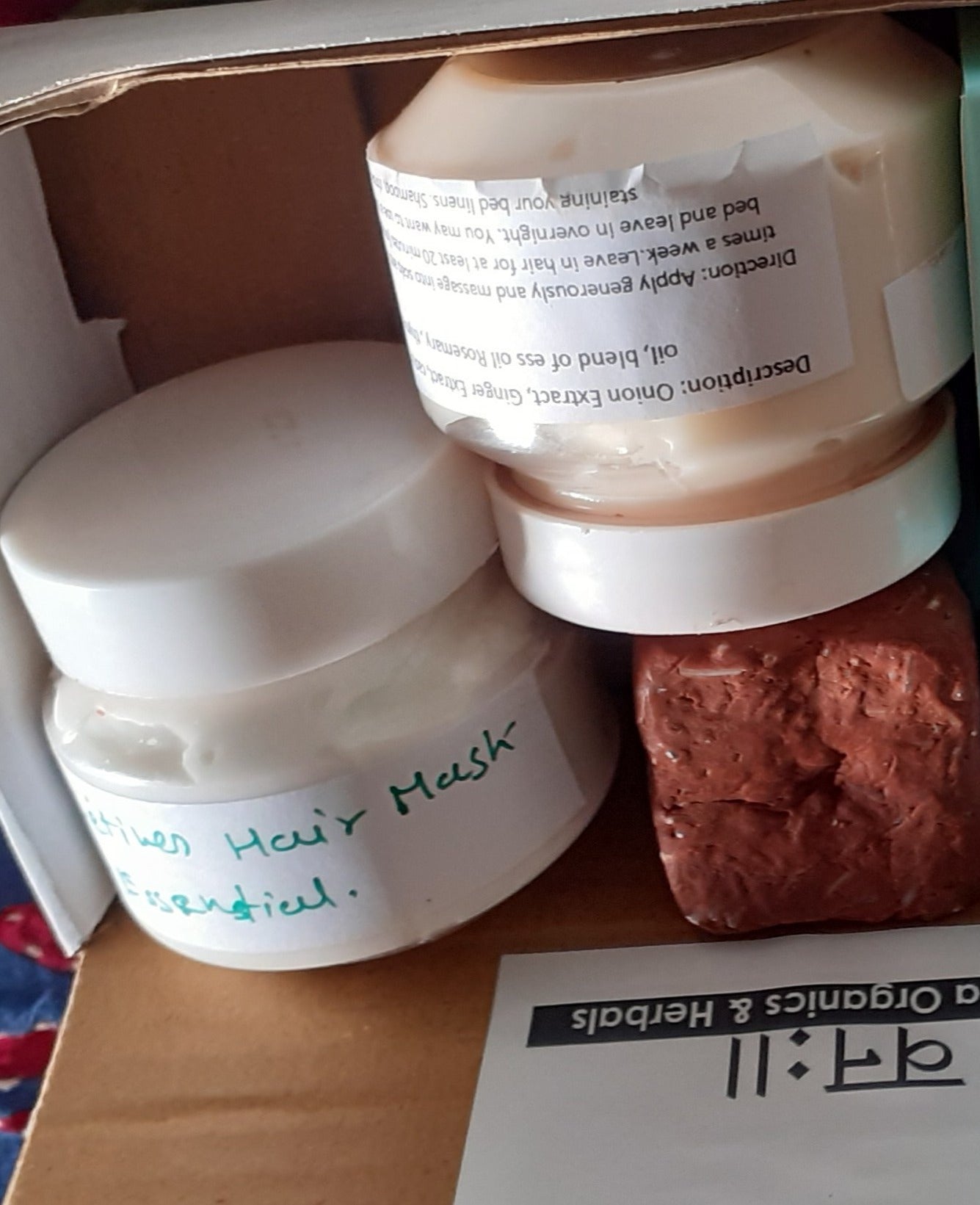 "Our mission is to provide high quality products that are not tested on animals and are completely safe for the environment."
Harsha, Founder
Vegan

Our entire collection is vegan and cruelty free.

Natural

Natural

We only use the finest
natural ingredients.

Recyclable

All packaging is recyclable and eco conscious.

Compostable

Orders are shipped with biodegradable peanuts.
Vanaha organics & Herbals