Vanaha Organics & herbal
Hair thickner
Regular price
Sale price
Rs. 680.00
Unit price
per
Sale
Sold out
Everyone wants beautiful hair, whether a man or woman; however, hair loss is common in both genders, which causes the hair to become thin and look unattractive. After research Vanaha made this Thickner serum with
Rosemary is one of the best oils for enhancing hair growth, which thickens the hair. Rosemary oil is believed to increase cellular metabolism that stimulates hair growth.
Cedarwood essential oil can help stimulate the hair follicles by increasing circulation to the scalp. This can contribute to hair growth and slow hair loss! Cedarwood can help treat thinning hair and various types of alopecia, too.
Clary sage essential oil can help balance scalp oils. Sage has some similar properties as rosemary essential oil due its ability to increase cellular metabolism. As well, it mimics some benefits found in clary sage, which provides hormone balancing properties
Apply generously and massage into scalp and hair, wet or dry, once a day or 3 times a week.
Leave in hair for at least 20 minutes (longer if you can); or apply before bed and leave in overnight. You may want to use a towel or shower cap to prevent staining your bed linens. Shampoo, rinse and style as usual.
Share Hair thickner
Shipping

4-5 days for normal shipping , For any custom product it takes 10 days
Return policy

Return within 3 days of receiving without open the product.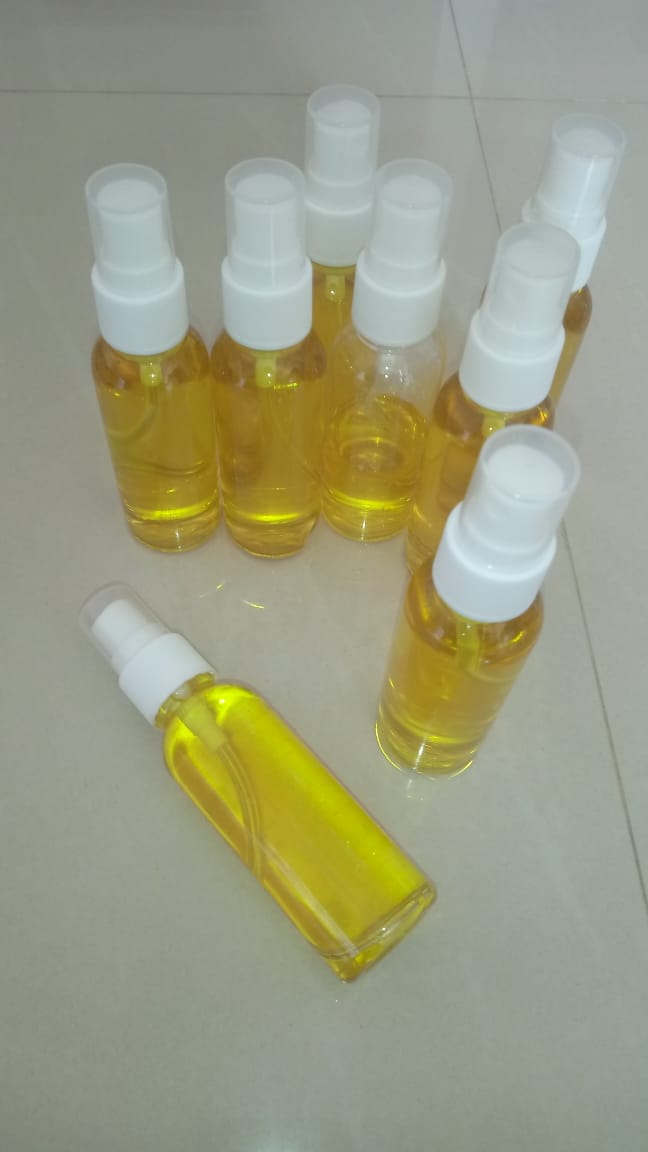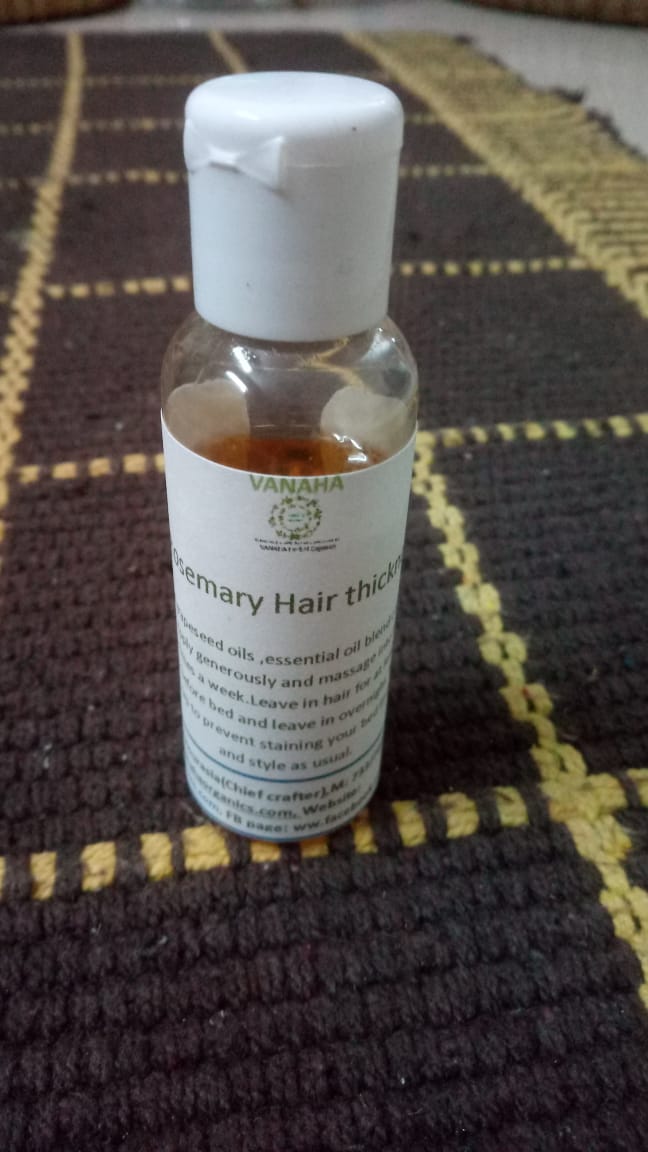 "Our mission is to provide high quality products that are not tested on animals and are completely safe for the environment."
Harsha, Founder
Vegan

Our entire collection is vegan and cruelty free.

Natural

Natural

We only use the finest
natural ingredients.

Recyclable

All packaging is recyclable and eco conscious.

Compostable

Orders are shipped with biodegradable peanuts.
Vanaha organics & Herbals