Vanaha Organics & herbal
Latte Coffee Shampoo
Regular price
Rs. 350.00
Sale price
Rs. 350.00
Unit price
per
Sale
Sold out
If you're going to wake up and smell the coffee, you might as well go all out and incorporate the coffee into every aspect of your morning. I know you've got the drinkable coffee bit handled (and if you don't I'm afraid I can't be of much help), so I'm going to introduce you to Latté shampoo. Now you can have coffee in the shower without worrying about watering it down or getting scalding coffee burns in awkward places.Because I wanted milk and coffee in this shampoo , I also added clay, for it's general awesomeness. I mixed white kaolin clay into the milk half of the shampoo, and brown rhassoul into the coffee half.

🌹
The main benefit of
caffeine
is that it can
help promote hair growth
straight from the root in the initial phases of
hair growth
. It
does
this through targeting a hormone called 'DHT', which causes
hair loss
. ...
Caffeine
is known to
help
increase blood circulation to the scalp which
promotes
healthy
hair
follicles
🌹
Milk
has calcium, protein, omega fatty acids, and essential vitamins such as A and D. While drinking
milk
has certain benefits for
your
body, applying it to
your hair
can help
hair
with hydration, moisture and nourishment as well as helping the scalp by supplying important vitamins.
🌹
Rhassoul clay
is the moisturizer and softener. It reduces dryness in the
hair
while also removing toxins and product buildup. It improve
hair's
elasticity and unblocks your
scalp's
pores
🌹
This clay gently cleanses hair and scalp, without excessive drying.It stimulates blood circulation and gently exfoliates the scalp while cleansing.Kaolin clay strengthens hair, improves elasticity, and helps repair damaged hair.It soothes the scalp, helps treat dandruff, and encourages hair growth.
Share Latte Coffee Shampoo
Shipping

4-5 days for normal shipping , For any custom product it takes 10 days
Return policy

Return within 3 days of receiving without open the product.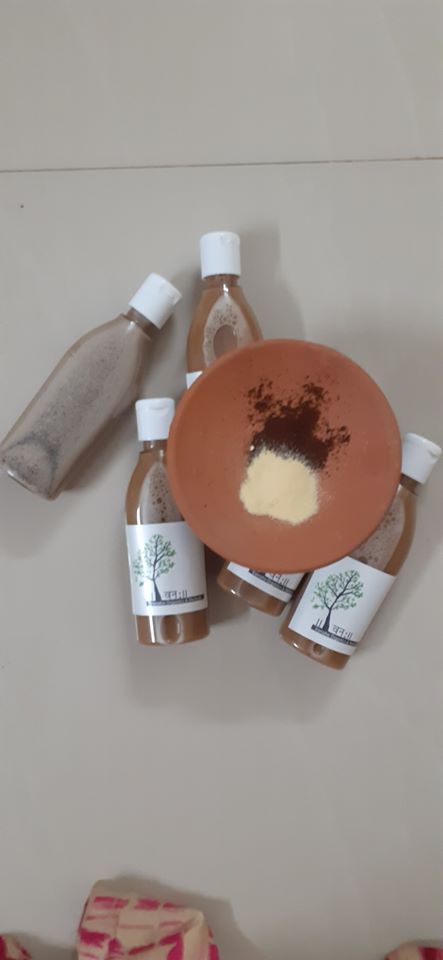 "Our mission is to provide high quality products that are not tested on animals and are completely safe for the environment."
Harsha, Founder
Vegan

Our entire collection is vegan and cruelty free.

Natural

Natural

We only use the finest
natural ingredients.

Recyclable

All packaging is recyclable and eco conscious.

Compostable

Orders are shipped with biodegradable peanuts.
Vanaha organics & Herbals