Vanaha Organics & herbal
Red French Clay Shampoo Bar
Regular price
Sale price
Rs. 610.00
Unit price
per
Sale
Sold out
pretty pink sulphate-free shampoo bars, featuring rhassoul pink clay and a blend of gentle surfactants. These beautiful bars kick out all kinds of gorgeous, creamy lather, and leave your hair wonderfully clean. They also take on a really cool mosaic-like appearance as you use them thanks to the contrast between the lumpy white Sodium Cocoyl Isethionate (SCI) and the deep pink clay. Neat!
Rhassoul clay is the moisturizer and softener. It reduces dryness in the hair while also removing toxins and product buildup. ... It reduces flakiness and aids in detangling and although it cleans like bentonite clay but unlike the detoxifying clay, it leaves your hair soft and moisturized.
The essential nutrients and natural ingredients present in vetiver oil make it a one-stop solution for all your hair woes. Blessed with anti-microbial properties, this oil improves blood circulation in the hair follicles, prevents various hair infections and also takes part in collagen formation.
Pomegranate seed oil is very nutrient-dense, with all its anti-oxidants and vitamins such as vitamin C it has a stimulating effect on your scalp, increasing circulation, strengthening your blood vessels and encouraging hair growth. It also revitalises dull brittle hair
Use : wet your hairs  with water , spread shampoo bar all over hairs , and massage for 5 min , and wash with water 
Share Red French Clay Shampoo Bar
Shipping

4-5 days for normal shipping , For any custom product it takes 10 days
Return policy

Return within 3 days of receiving without open the product.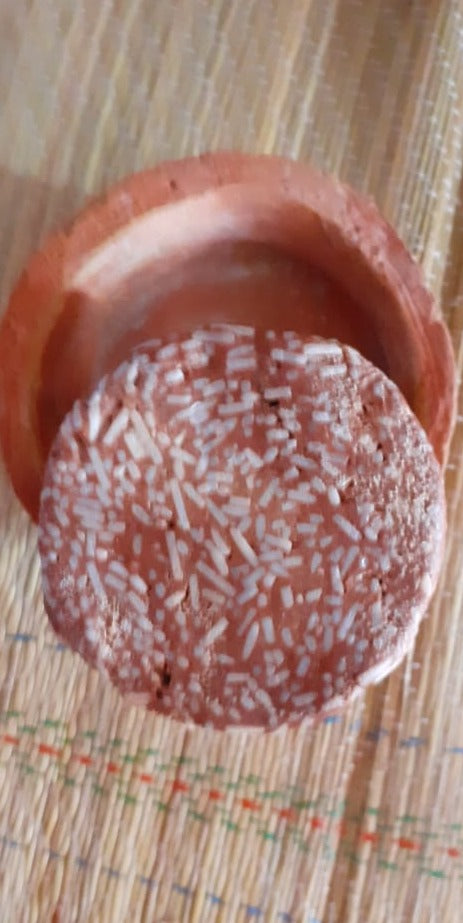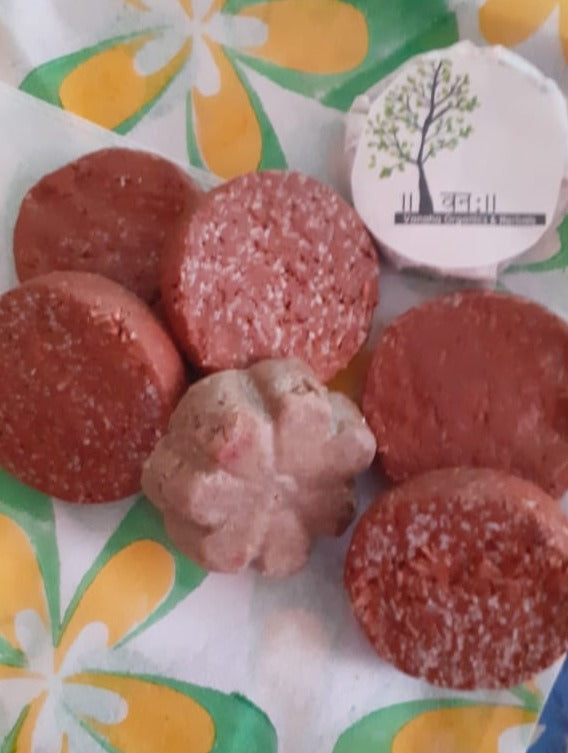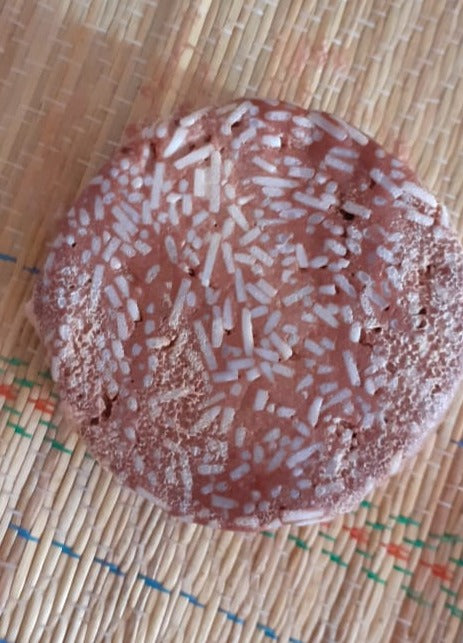 "Our mission is to provide high quality products that are not tested on animals and are completely safe for the environment."
Harsha, Founder
Vegan

Our entire collection is vegan and cruelty free.

Natural

Natural

We only use the finest
natural ingredients.

Recyclable

All packaging is recyclable and eco conscious.

Compostable

Orders are shipped with biodegradable peanuts.
Vanaha organics & Herbals